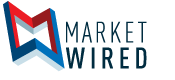 CrowdReviews.com Invites Businesses to Leave Reviews on Business VoIP Software
/EINPresswire.com/ -- SANTA FE, NM--(Marketwired - April 14, 2016) - CrowdReviews.com, the leading provider of online software reviews, urges businesses to leave insightful reviews on the business-oriented voice-over IP solutions they have used. The rankings posted on CrowdReviews.com are powered by a number of different metrics in which client reviews are the most important factor in determining the placement of software. CrowdReviews.com encourages providers of business VoIP solutions to urge their clients to leave detailed reviews on the most and least impressive aspects of their software.
Those which have experience using various business VoIP solutions are invited to leave reviews regarding their use of the software, their best and worst experiences, and their thoughts on the customer service being offered by the vendor. Reviews are posted publically on software profiles in order to provide visitors a look into what others are saying about a particular solution while the values that a software receives in the algorithm are also displayed on the rankings page to show visitors just how a company has achieved their placement within the rankings. As more reviews are posted on profiles the rankings are updated in real-time.
To view the list of the best business VoIP software, or to find your VoIP software to leave a review on, visit:
http://www.crowdreviews.com/rankings-of-best-business-voip-software
User reviews are used as the most critical factor by the algorithm when determining the placement of business VoIP software on the rankings. There are five key factors used by the algorithm which include review strength, reputation strength, reviewer strength, profile strength, and verified status. Each of these five factors has various sub-factors which can affect how a business VoIP software is positioned within the rankings. Software developers and users alike can review these factors and even forecast how a particular action will affect a company on the following page:
http://www.crowdreviews.com/how-do-we-rank
Those interested in joining CrowdReviews.com can visit the following page to register or claim their profile:
http://www.crowdreviews.com/#registration
About CrowdReviews.com
CrowdReviews.com is a crowdreviewing platform which ranks over 500 software categories and 200 service categories.
Contact Information
Samuel Powers
941-257-4559
530-B Harkle Road,
STE 100,
Santa Fe, NM 87505
Powered by

EIN Presswire does not exercise editorial control over third-party content provided, uploaded, published, or distributed by users of EIN Presswire. We are a distributor, not a publisher, of 3rd party content. Such content may contain the views, opinions, statements, offers, and other material of the respective users, suppliers, participants, or authors.
Submit your press release