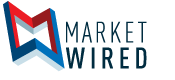 CrowdReviews.com Recommends Buyers of Business VoIP Software to Choose Reviewed Software
/EINPresswire.com/ -- SANTA FE, NM--(Marketwired - May 11, 2016) - CrowdReviews.com, an online platform for crowdsourced software reviews, urges those searching for effective business VoIP software to select companies which have been thoroughly examined and reviewed by their buyers. Since many companies offer their own take on how business-focused voice-over-IP software should be built, it is important for buyers to perform research and consult online reviews prior to making their purchasing decision. CrowdReviews.com offers a rankings platform based on user reviews and experiences.
Before making a purchasing decision, CrowdReviews.com would like to recommend for buyers to perform their due diligence prior to signing up with a VoIP provider for the long-term. Buyers are urged to ensure that the vendor they are working with has a long history of customer satisfaction and consistent service performance. Online reviews can be an eye-opening indicator on whether a particular software consistently meets their client expectations, or if their service is riddled with issues relating to bugs, downtime, or miscommunications.
CrowdReviews.com provides rankings of the best business VoIP software based on a transparent algorithm which favors customer reviews above all other elements. Business VoIP software providers are invited to become a part of the rankings by creating or claiming their profile and inviting their customers to speak for them. Both satisfied and dissatisfied clients are urged to voice their opinions on the features, functions, and overall usability of the software to help those searching for business VoIP solutions.
To view the rankings of the best business VoIP software visit:
http://www.crowdreviews.com/rankings-of-best-business-voip-software
To review the algorithm and how it affects providers of business VoIP software visit:
http://www.crowdreviews.com/how-do-we-rank
To register or claim a profile on CrowdReviews.com, please visit:
http://www.crowdreviews.com/#registration
About CrowdReviews.com
CrowdReviews.com is a crowdreviewing platform which ranks over 500 software categories and 200 service categories.
Contact Information
Samuel Powers
941-257-4559
530-B Harkle Road,
STE 100,
Santa Fe, NM 87505
Powered by

EIN Presswire does not exercise editorial control over third-party content provided, uploaded, published, or distributed by users of EIN Presswire. We are a distributor, not a publisher, of 3rd party content. Such content may contain the views, opinions, statements, offers, and other material of the respective users, suppliers, participants, or authors.
Submit your press release